we have been planning on repainting our kitchen for what seems like forever...

we can't decide on a

color

.
+ our two favorites are complete opposites!
right now it is dark, so we were opting to switch it up with a light...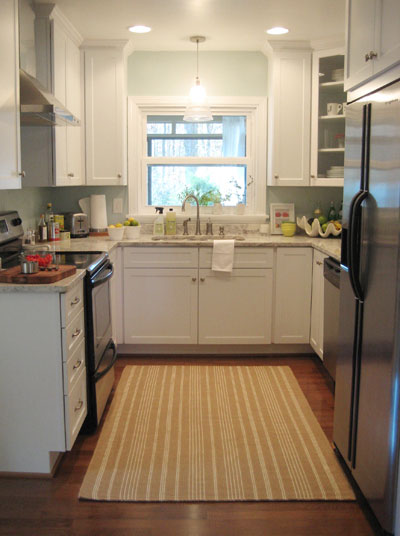 but then we saw another dark color that we fell in love with.
both have white cabinets, as do we.